Get Introduced
Discover Scuba Diving with us.
The PADI Discover Scuba Diving
Have you ever wondered what it's like to breathe underwater? If you want to find out but aren't quite ready to embark on a full training course, Discover Scuba Diving will allow you to try scuba diving to see if you like the experience and continue your adventure. EPSO offers a version of this program, whether in the pool or in another body of water. You could try it close to home or even if you're vacationing in Australia or the south. Although it is not a scuba certification, during the Discover Scuba Diving experience you will learn how to use scuba diving equipment in shallow waters and how to quickly become familiar with the techniques. exploration of the underwater world.
The Fun Part
There's nothing quite like breathing underwater for the very first time. It takes a bit of getting used to, but after a few minutes of wondering, most participants realize how easy scuba diving is when informed and educated about it. The biggest challenge for EPSO is convincing Discover Scuba Diving participants to get out of the water at the end of the program. If your Discover Scuba Diving program includes actual open water diving, your experience may count toward PADI Scuba Diver or Open Water Diver certification, giving you a head start when deciding to take the plunge.



What you will learn
You will learn the basics necessary to dive under the direct supervision of a PADI professional. In particular, you will learn that you can really breathe underwater. You will also learn the following techniques:
Technique of wearing scuba gear and how easy it is to move underwater while wearing it.
Find out what it's like to breathe underwater and find out if you're comfortable.
Learn some basic techniques and safety rules that will carry over into your full scuba certification course in the next step if you wish to continue.
The diving equipment you will use
All the equipment you will need is included in a Discover Scuba Diving experience. You will use all the basic scuba gear including mask and snorkel, fins, wetsuit for the more cautious (optional), buoyancy stabilization jacket that carries your weights and scuba tank , a regulator for breathing and instrumentation to monitor the depth and the amount of air you have left.
The learning materials you need to bring
Just your will and your divine attention.
Prerequesite
To participate in the Discover Scuba Diving program, you must be at least 12 years old, have completed the medical form (and have no condition that prevents you from diving).
How do I start?
The process is very simple, you can click on the following link if you are on a computer, or scan the following QR code on your mobile or tablet if you are using one.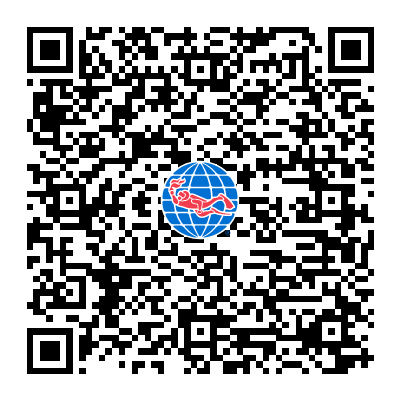 This QR code will allow you to install the PADI application and then you can register, complete the medical prerequisites form and introduce you to the scuba diving discovery program. Once completed, we will contact you to conduct your trial.
Ok, I did all that, now what?
When you have finished the theoretical part, you can proceed to the purchase of your trial in the pool or in open water by consulting the schedule of trials below.
Start Date
Course
Course Type
Location
Max. Places
Places Available
Price
09 Jun 2023
DSD 2023-06-09
Discover Scuba Diving
Centre Sportif De Gatineau, EPSO
3
1
CA$ 99.99

Discover Scuba Diving
(DSD 2023-06-09)


Formulaire médical et décharge/Medical statement and release form

Wed 07 Jun 2023
17:30
15 minutes
EPSO

Essai Équipement/Gear fitting

Wed 07 Jun 2023
17:45
15 minutes
EPSO

Piscine/Pool

Fri 09 Jun 2023
19:00
02 hours 00 minutes

07 Jul 2023
DSD 2023-07-07
Discover Scuba Diving
Centre Sportif De Gatineau, EPSO
8
8
CA$ 99.99

Discover Scuba Diving
(DSD 2023-07-07)


Formulaire médical et décharge/Medical statement and release form

Wed 05 Jul 2023
17:30
15 minutes
EPSO

Essai Équipement/Gear fitting

Wed 05 Jul 2023
17:45
15 minutes
EPSO

Piscine/Pool

Fri 07 Jul 2023
19:00
02 hours 00 minutes

14 Jul 2023
DSD 2023-07-14
Discover Scuba Diving
Centre Sportif De Gatineau, EPSO
8
8
CA$ 99.99

Discover Scuba Diving
(DSD 2023-07-14)


Formulaire médical et décharge/Medical statement and release form

Wed 12 Jul 2023
17:30
15 minutes
EPSO

Essai Équipement/Gear fitting

Wed 12 Jul 2023
17:45
15 minutes
EPSO

Piscine/Pool

Fri 14 Jul 2023
19:00
02 hours 00 minutes

21 Jul 2023
DSD 2023-07-21
Discover Scuba Diving
Centre Sportif De Gatineau, EPSO
8
8
CA$ 99.99

Discover Scuba Diving
(DSD 2023-07-21)


Formulaire médical et décharge/Medical statement and release form

Wed 19 Jul 2023
17:30
15 minutes
EPSO

Essai Équipement/Gear fitting

Wed 19 Jul 2023
17:45
15 minutes
EPSO

Piscine/Pool

Fri 21 Jul 2023
19:00
02 hours 00 minutes

11 Aug 2023
DSD 2023-08-11
Discover Scuba Diving
Centre Sportif De Gatineau, EPSO
8
8
CA$ 99.99

Discover Scuba Diving
(DSD 2023-08-11)


Formulaire médical et décharge/Medical statement and release form

Wed 09 Aug 2023
17:30
15 minutes
EPSO

Essai Équipement/Gear fitting

Wed 09 Aug 2023
17:45
15 minutes
EPSO

Piscine/Pool

Fri 11 Aug 2023
19:00
02 hours 00 minutes

18 Aug 2023
DSD 2023-08-18
Discover Scuba Diving
Centre Sportif De Gatineau, EPSO
8
8
CA$ 99.99

Discover Scuba Diving
(DSD 2023-08-18)


Formulaire médical et décharge/Medical statement and release form

Wed 16 Aug 2023
17:30
15 minutes
EPSO

Essai Équipement/Gear fitting

Wed 16 Aug 2023
17:45
15 minutes
EPSO

Piscine/Pool

Fri 18 Aug 2023
19:00
02 hours 00 minutes

25 Aug 2023
DSD 2023-08-25
Discover Scuba Diving
Centre Sportif De Gatineau, EPSO
8
8
CA$ 99.99

Discover Scuba Diving
(DSD 2023-08-25)


Formulaire médical et décharge/Medical statement and release form

Wed 23 Aug 2023
17:30
15 minutes
EPSO

Essai Équipement/Gear fitting

Wed 23 Aug 2023
17:45
15 minutes
EPSO

Piscine/Pool

Fri 25 Aug 2023
19:00
02 hours 00 minutes

01 Sep 2023
DSD 2023-09-01
Discover Scuba Diving
Centre Sportif De Gatineau, EPSO
6
6
CA$ 99.99

Discover Scuba Diving
(DSD 2023-09-01)


Formulaire médical et décharge/Medical statement and release form

Wed 30 Aug 2023
17:00
30 minutes
EPSO

Essai Équipement/Gear fitting

Wed 30 Aug 2023
17:30
30 minutes
EPSO

Piscine/Pool

Fri 01 Sep 2023
19:00
02 hours 00 minutes

08 Sep 2023
DSD 2023-09-08
Discover Scuba Diving
Centre Sportif De Gatineau, EPSO
6
6
CA$ 99.99

Discover Scuba Diving
(DSD 2023-09-08)


Formulaire médical et décharge/Medical statement and release form

Wed 06 Sep 2023
17:00
30 minutes
EPSO

Essai Équipement/Gear fitting

Wed 06 Sep 2023
17:30
30 minutes
EPSO

Piscine/Pool

Fri 08 Sep 2023
19:00
02 hours 00 minutes

15 Sep 2023
DSD 2023-09-15
Discover Scuba Diving
Centre Sportif De Gatineau, EPSO
6
6
CA$ 99.99

Discover Scuba Diving
(DSD 2023-09-15)


Formulaire médical et décharge/Medical statement and release form

Wed 13 Sep 2023
17:00
30 minutes
EPSO

Essai Équipement/Gear fitting

Wed 13 Sep 2023
17:30
30 minutes
EPSO

Piscine/Pool

Fri 15 Sep 2023
19:00
02 hours 00 minutes
Related Products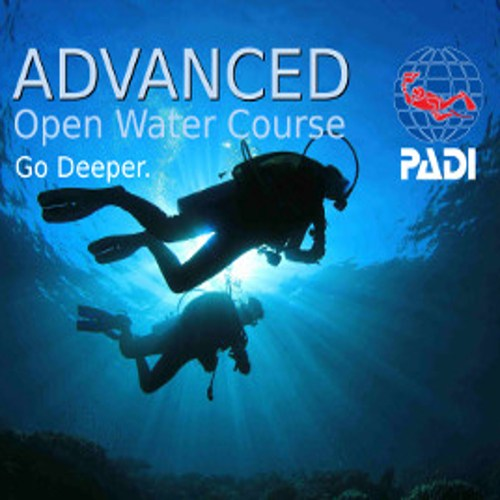 Advanced Open Water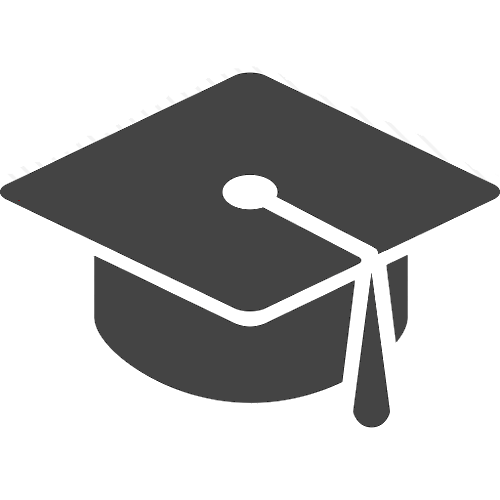 AGS training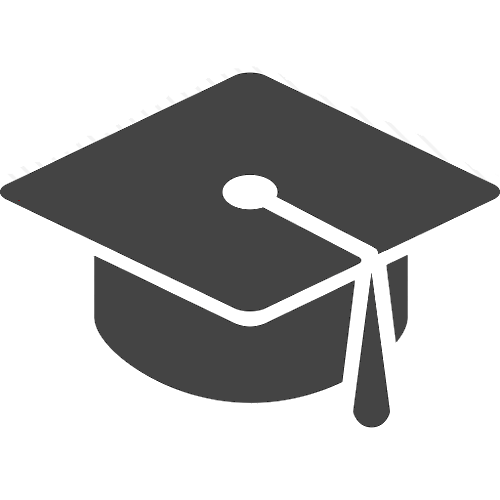 Altitude Diver